Aura Network – All you need to know about AURA token
What is Aura Network?
Aura Network is a layer-1 blockchain with a more refined NFT experience, multichain capability, and a comprehensive DApp ecosystem. Aura Network builds the Internet of NFTs and integrates them into the Metaverse. 
The Aura Network protocol allows users to mint, rate, track data, or trade NFT for the goal of constructing a strong platform to support all trading assets on the crypto market in a simpler and easier way.
How does Aura Network work?
Aura Network focuses on resolving three challenges facing the NFT market, including:
A standardized framework for managing NFTs
The basis for NFT's standard interfaces was created by token standards like ERC-721 and ERC-1155. How these tokens are created and used in dApps depends on the creativity of developers. It is the source of complexity in developing dApps.
A multi-chain solution that enhances the utility of NFT
Private Blockchain and Public Blockchain are the 2 components of the current blockchain. The majority of the current NFTs are developed on public blockchain networks, but Aura Network seeks to expand the user base and applicability of NFTs.
NFT Infrastructure Improvement for Metaverse 
The advancement of real-world asset development to NFT is important for reaching Metaverse parallelism.
The last stage of Aura Network is to collaborate with game and service providers like Decentraland, Axie Infinity, Meta, Microsoft, and others to bring NFT on-chain to these virtual worlds as a common framework for working with NFT.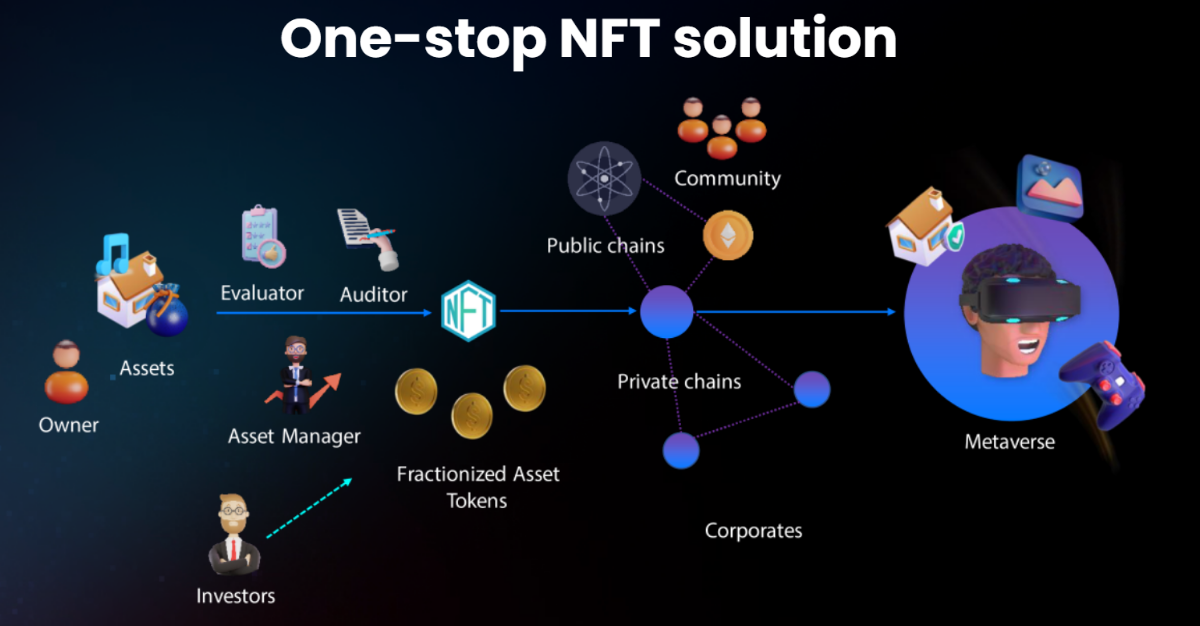 AURA Token Use Cases
AURA Tokens can be used for:
Governing: Holders can vote for software updates or important decisions on the Aura community.
Staking: Aura holders can delegate their coins to earn passive commission. 
Transaction fee: This blockchain's native coin is used to pay for transaction fees.
Exchange and Swap: AURA can be exchanged or swapped in the market. 
Team, Investors, and Partners 
Team
Many NFT developers and blockchain professionals are working on the project. Details: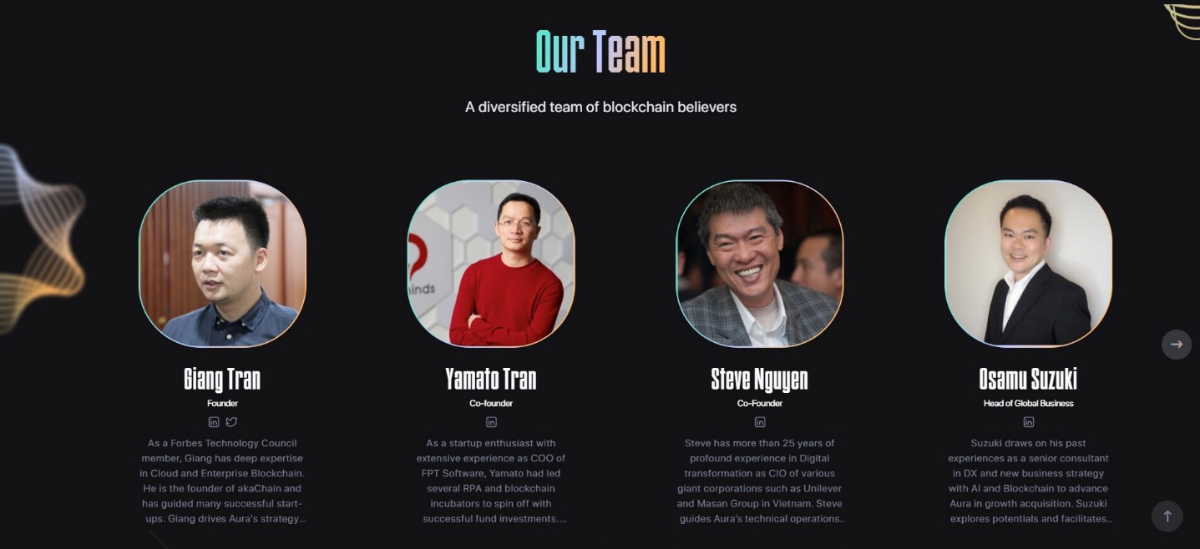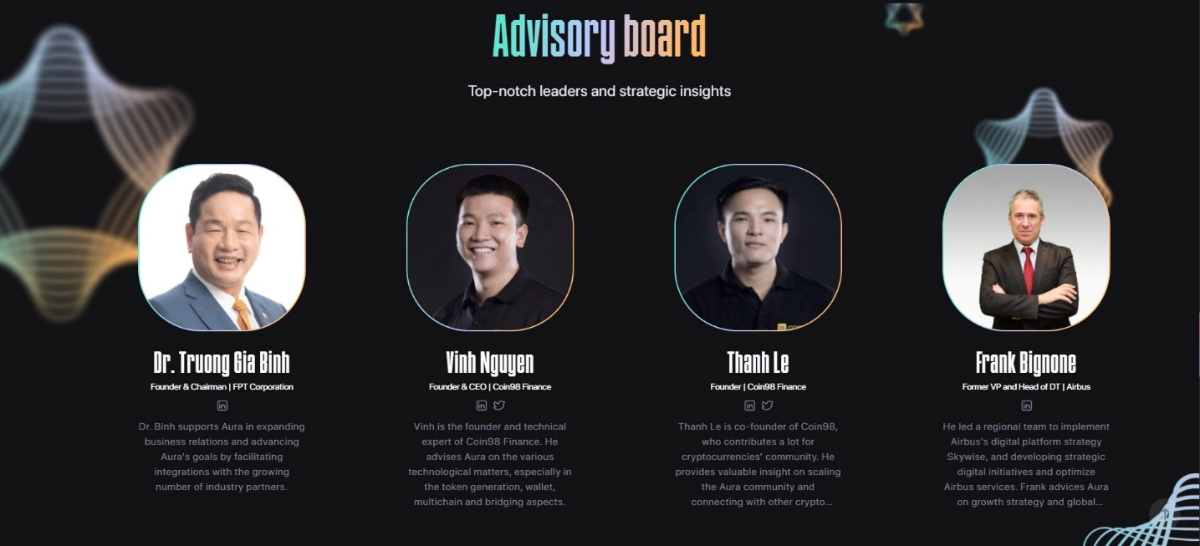 Investors & Partners
The following projects have partnerships with Aura Network: 

Roadmap & Updates
Here is the project's roadmap: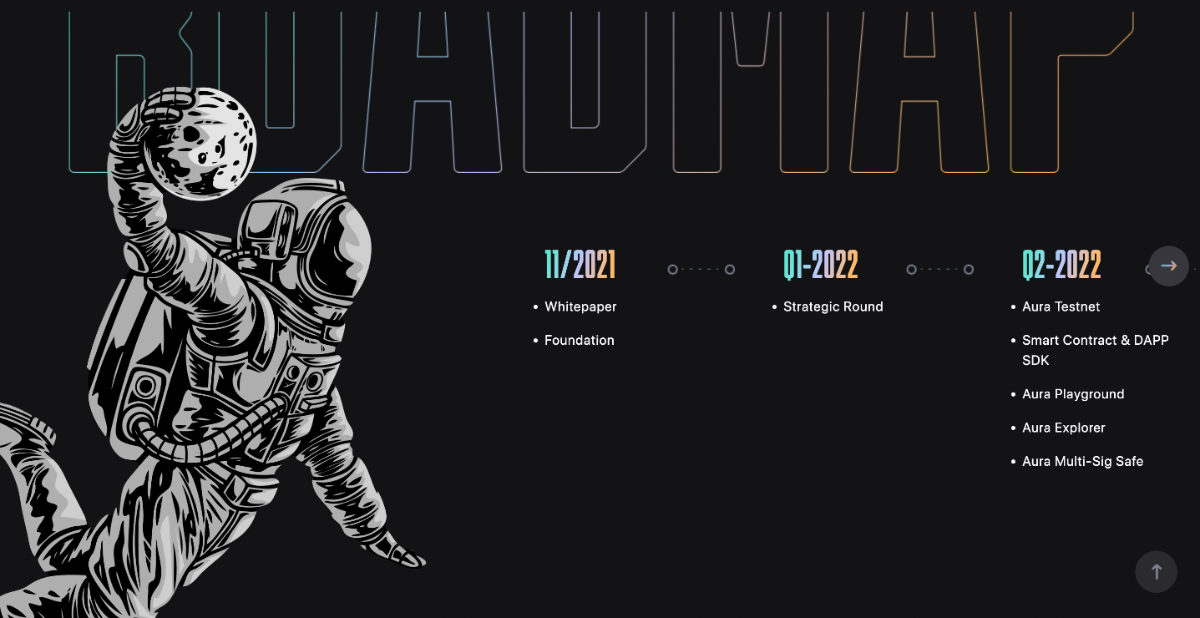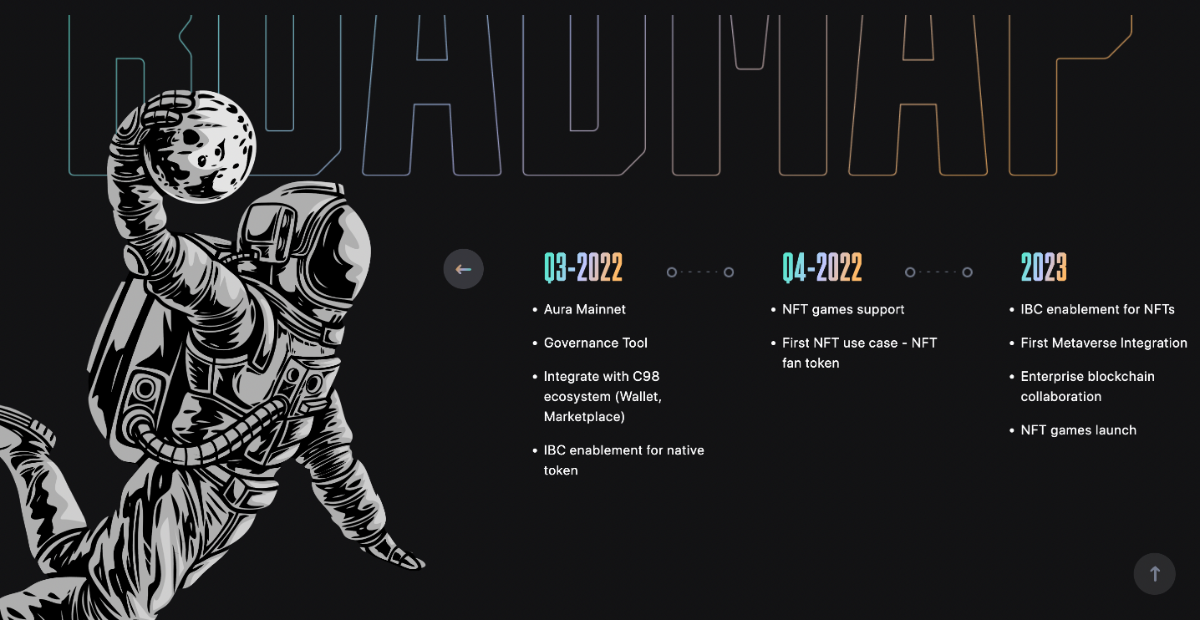 Aura Network introduced the Euphoria Testnet on July 13, 2022. Please kindly check this link to read more about the new testnet information.
What is AURA Token?
Aura Token is the BEP20 token on BNB Smart Chain. This token acts as placeholder for Aura Coin after Aura Mainnet launches. Aura Token can be freely traded on the cryptocurrency market.
Detailed information about the AURA Token
AURA's Key Metrics 
Token Name: Aura Network
Ticker: AURA
Blockchain: BNB Smart Chain
Token Standard: BEP20
Contract: 0x23c5D1164662758b3799103Effe19cC064d897D6
Token type: Utility, Governance
Total Supply: 1,000,000,000 
Circulating Supply: Updating…
AURA Token Allocation
Block Rewards: 25%
Team: 20%
Ecosystem Growth: 20%
Strategic: 20% 
Foundation Reserves: 10%
Public Distribution: 5%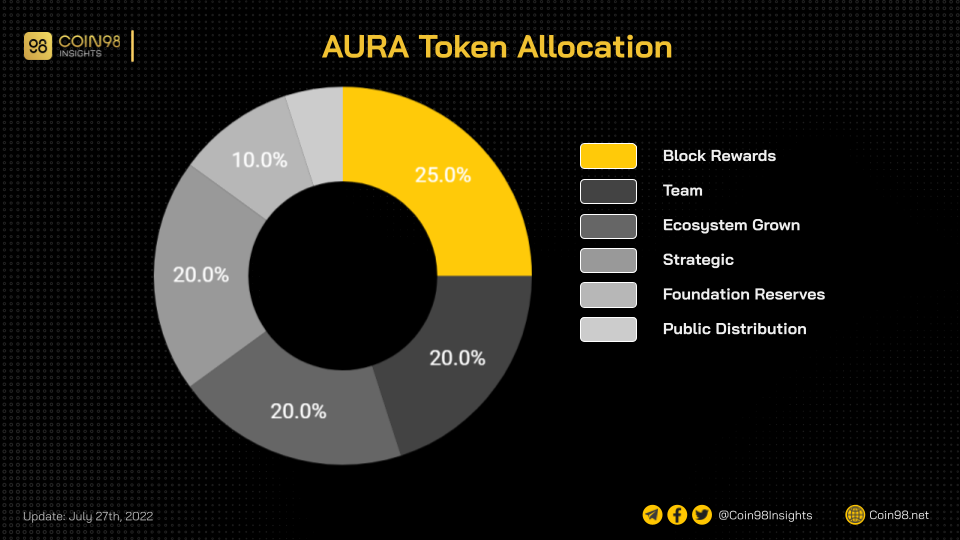 AURA Token Sale
On June 9, 2022, Aura had an IDO on Impossible Finance for $0.065/AURA.
AURA Token Release Schedule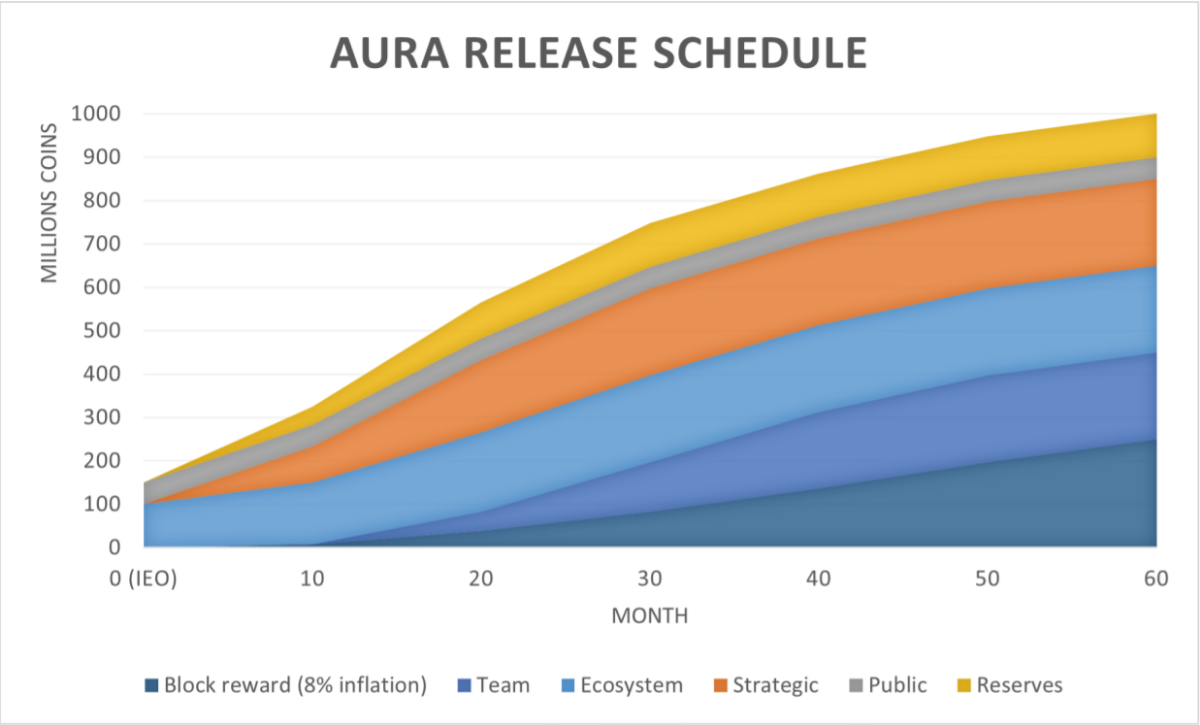 How to get AURA Tokens
Users can get AURA token on supported exchanges like Baryon Network, Impossible Finance. Also, users can stake or farming to earn more AURA token reward on Baryon Network.
How to store AURA Tokens
You can store AURA tokens on the Coin98 Super App with these steps: 
Step 1: Open the Coin98 Super App  & click Receive on the home screen. 
Step 2: Search AURA Token. 
Step 3: Click on the correct result, copy the wallet address, and send AURA to this address.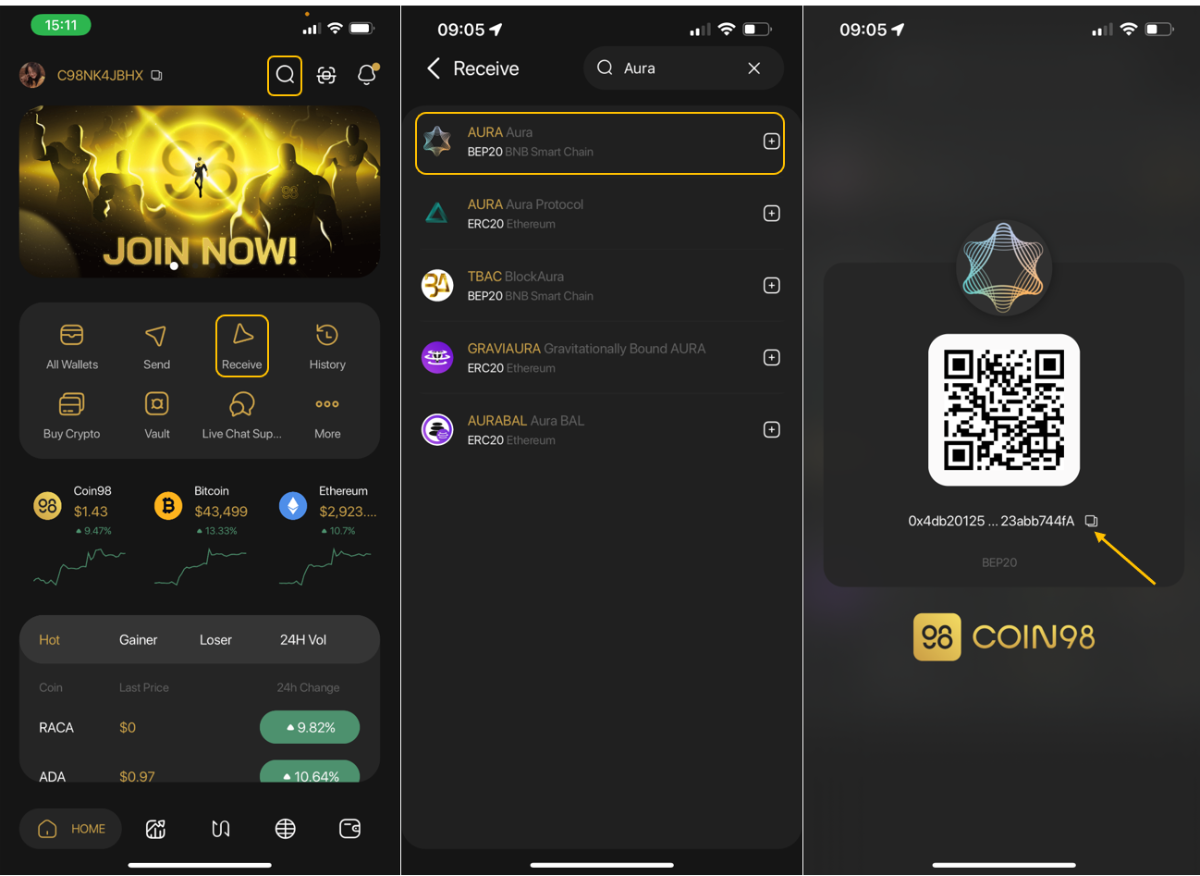 How to buy AURA token
You can buy AURA on DEXs like Baryon Network, Impossible Finance.
Learn more: How to use Baryon Network
Similar Projects
Updating…
Learn more: 
What is Kyber Network (KNC)? All about KNC Token
Last, Atccoin.net sent you details about the topic "Aura Network – All you need to know about AURA token❤️️".Hope with useful information that the article "Aura Network – All you need to know about AURA token" It will help readers to be more interested in "Aura Network – All you need to know about AURA token [ ❤️️❤️️ ]".
Posts "Aura Network – All you need to know about AURA token" posted by on 2023-10-01 05:07:31. Thank you for reading the article at www.atccoin.net