What is Paysenger? SocialFi platform works similarly to Upwork
What is Paysenger?
Paysenger is the Web3 Platform for creators to earn income from their knowledge – similar to Substack. Besides that, Paysenger also allows users to collaborate with artists to create many products. 
Paysenger was developed by Sureel – a company specializing in the artificial intelligence sector (AI), and Dr. Tamay Aykut – who is not only a lecturer at Stanford University but also holds a Ph.D. in Artificial Intelligence.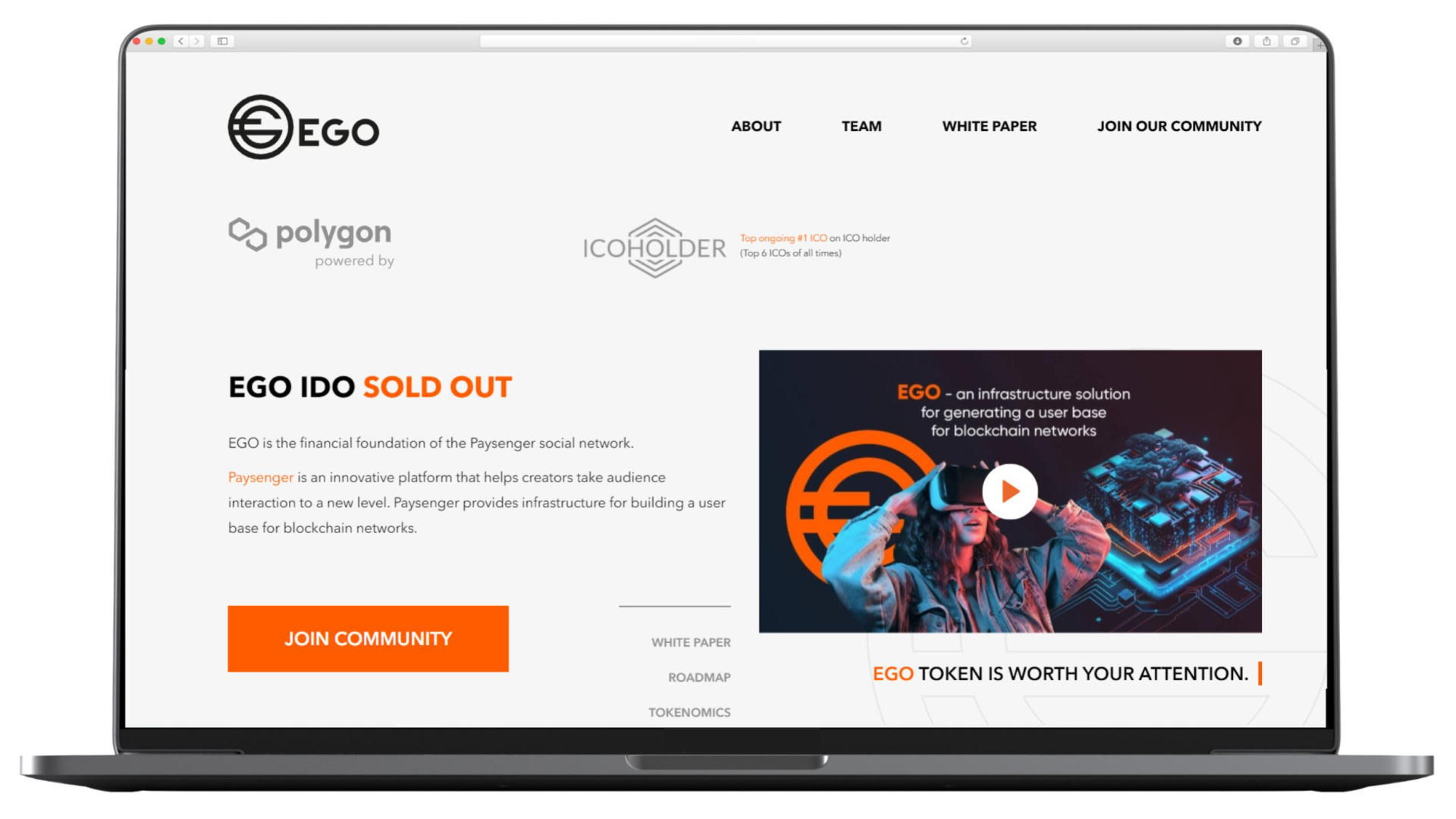 Products and revenue of Paysenger
Paysenger's products
Paysenger's core product is the SocialFi platform that specializes in content creation with the help of AI.
SocialFi
SocialFi is a networking platform that allows content creators to share useful knowledge. Therefore, the platform not only helps connect them with potential customers, but earns more income. 
Not similar to ordinal social networks, users on Paysenger can use AI to support content creation.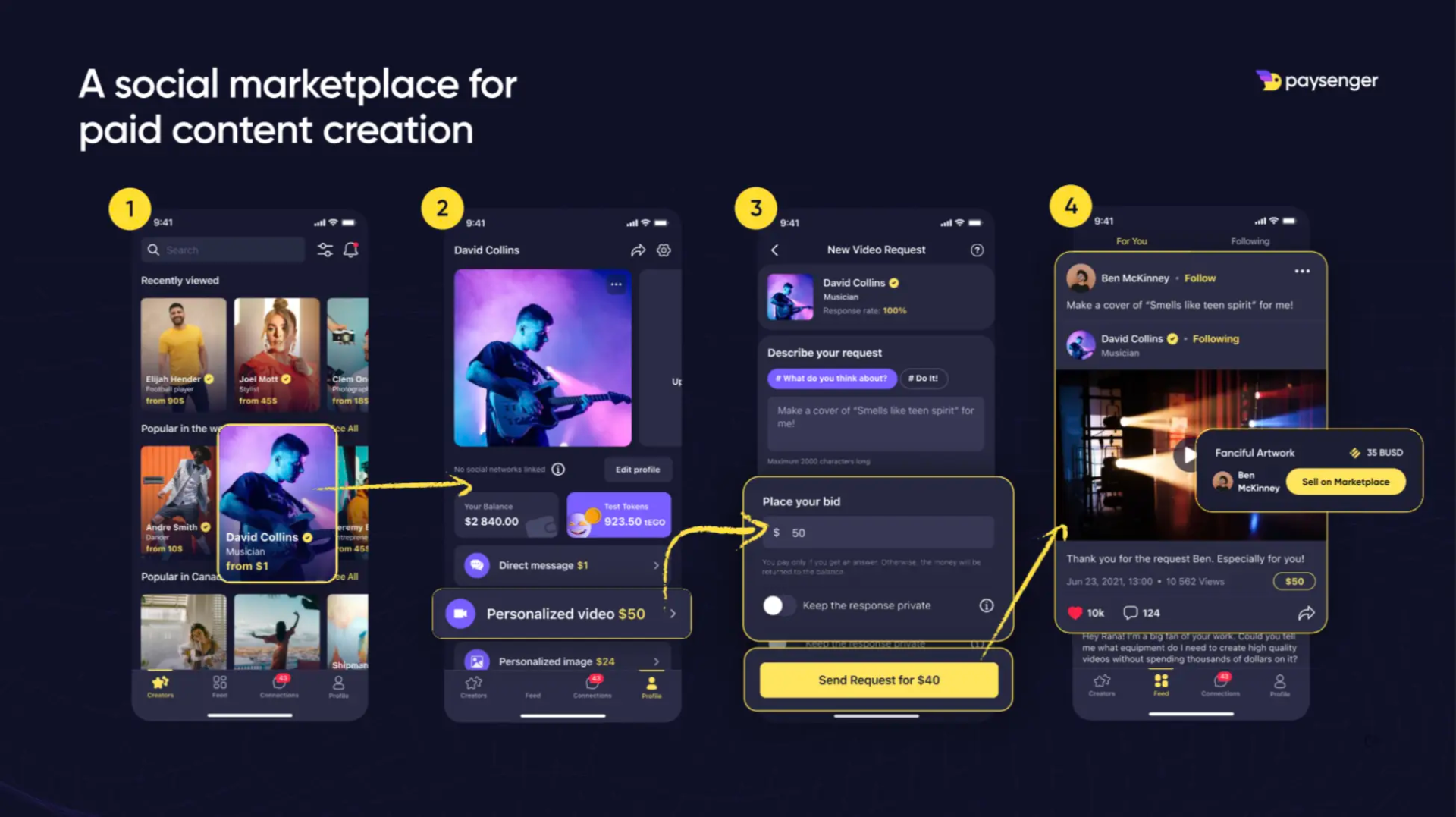 So how does AI help Paysenger?
AI is a useful tool to help any SocialFi platform. However, there is a drawback that it limits creativity.
For example: Content creators often use ChatGPT to help find images or article ideas. However, those images and ideas of ChatGPT are often data available online, leading to "copyright" issues. 
Therefore, Paysenger's AI solved the below problem in two ways: 
Image Creation: Content creators use AI to create images based on the data they post (images, text…). After that, the others can submit a request to collaborate or edit the image. Finally, AI will create the image based on the request, and it is marked as an NFT.
Chat: Users post their status on Youtube, and Twitter to AI. Then users can ask questions about the content, topics,etc. Behalf of the user, AI will answer every question.
Revenue of Paysenger
Paysenger's revenue comes from transaction fees. The fee is around 20-30% for each transaction (Upwork transaction fee is 10%). However, it is not an official announcement of revenue.
How does Paysenger work
Paysenger's group of users consists of 3 main groups: users, creators, and Idea Maker.
Idea Maker: The group comes up with ideas, then needs a creator to actualize them. After the creators finalize the product, Paysenger will give NFT to the Idea Maker. These NFTs will buy/sell on Paysenger.
Creator: Making requests from Idea Maker. They will receive income (royalties fee) from NFT when the content is completed. According to Paysenger, the Royalties fee is 1-5%. In addition, Creators and Idea Makers receive additional revenue from user interaction.
User: They are the main customers of Paysenger because the platform needs their creation the most.
In addition, there is a file of users that are companies/brands. They use Paysenger for the purpose of interacting with users through contests. For each Contest held, Paysenger will take 30-50% of the contest's revenue.
Overall, Paysenger works similarly to Upwork in Web2 because both platforms focus mainly on content creators.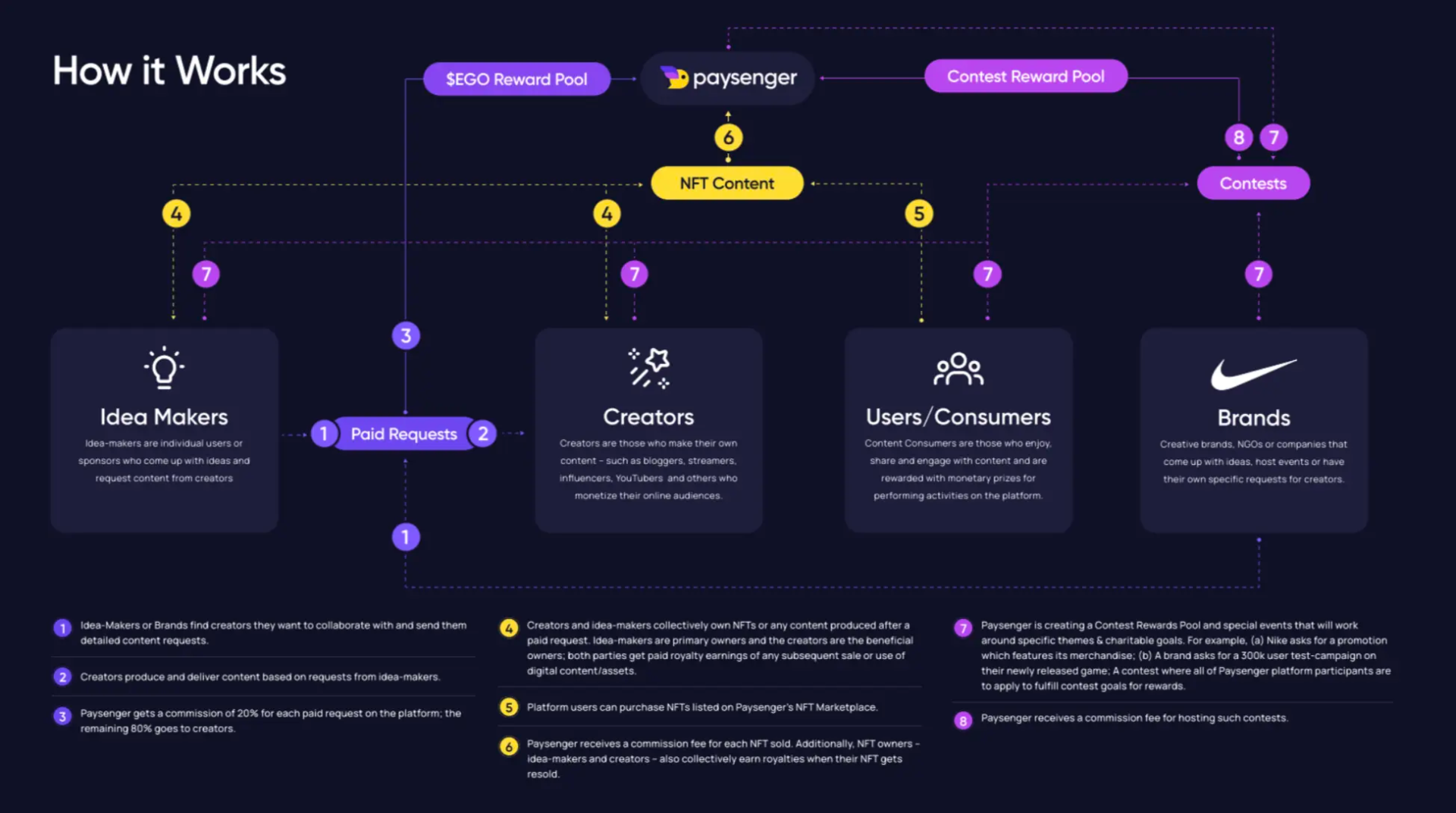 What EGO Token?
EGO Token Key Metric
Token name: Paysenger EGO
Ticker: EGO
Blockchain: BNB Chain
Token Standard: BEP-20 
Contract: 0x44a21B3577924DCD2e9C81A3347D204C36a55466
Token type: Utility
Total Supply: 333,000,000 EGO
EGO Token Use Cases
EGO Token Use Cases:
Stake on Paysenger.
Transaction fee in Paysenger ecosystem.
EGO Token Allocation
EGO Token Allocation below:
Marketing & Ecosystem Reward: 29.5%
Strategic Round: 21%
Team: 11%
Liquidity: 8%
Pre-sale Round: 8%
Treasury: 7%
Angel Round: 6%
Public Round: 4.3%
Advisors: 4%
KOL: 1.3%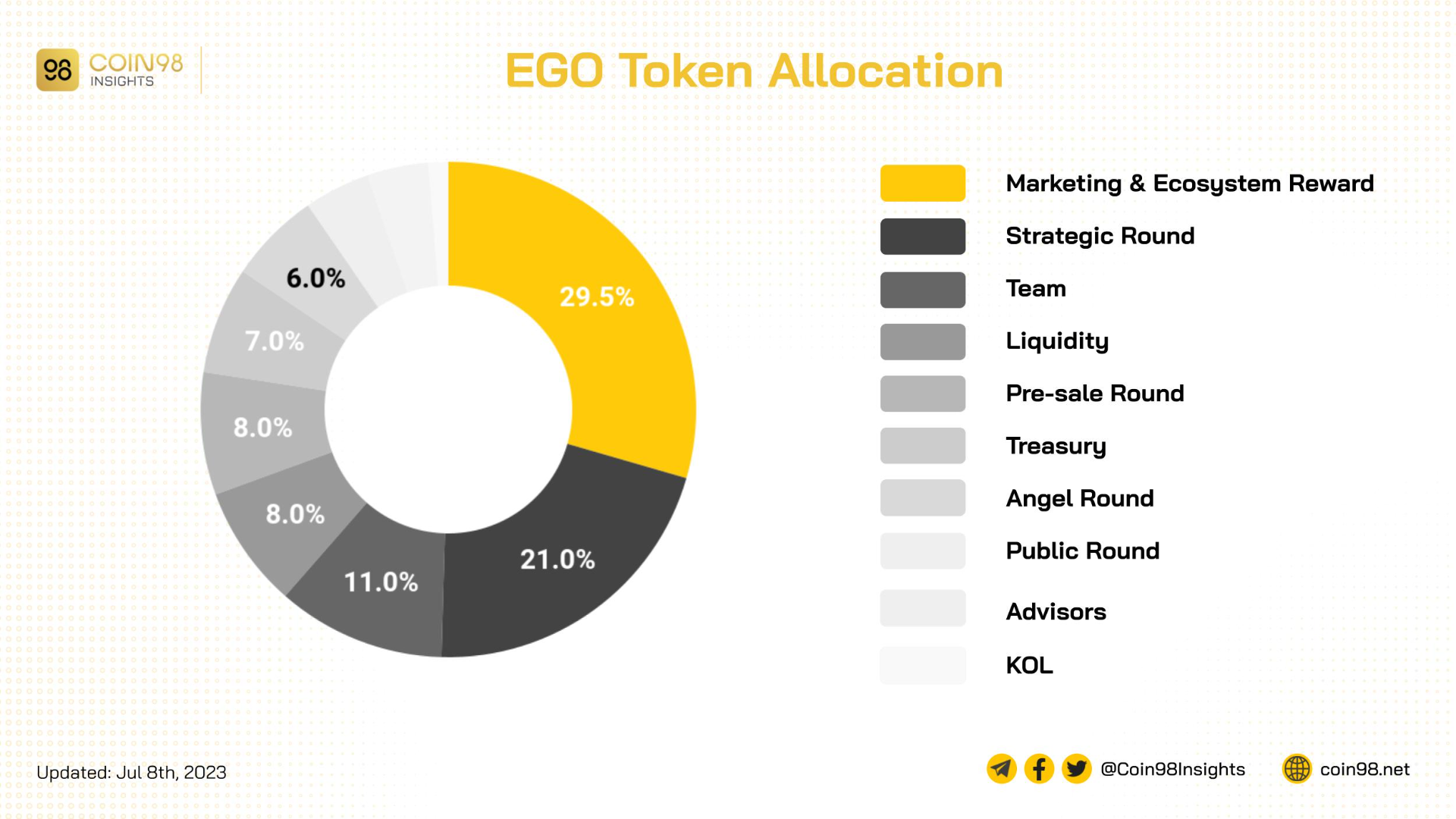 EGO Token Sale
Paysenger had 5 rounds of opening sales: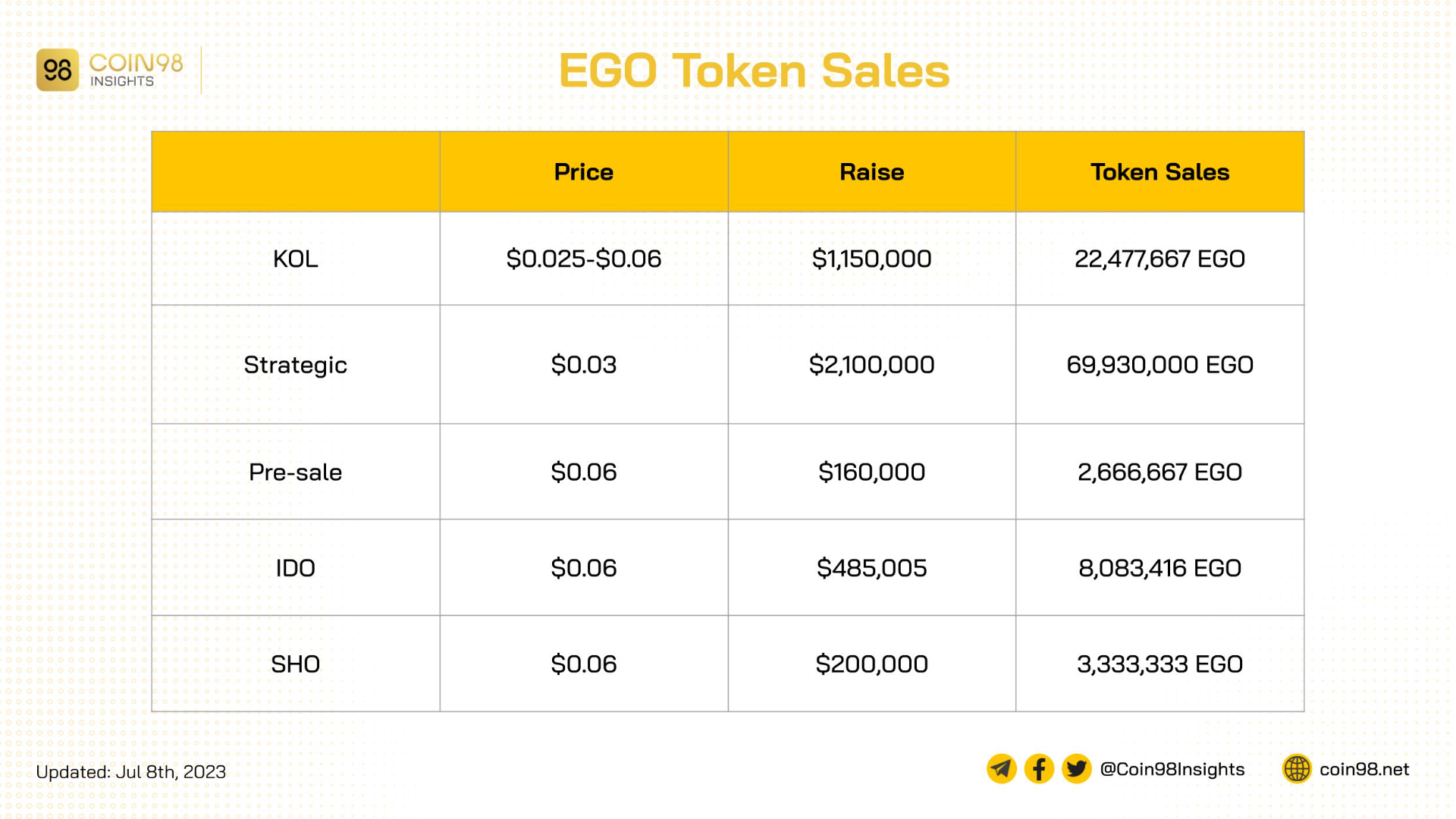 Token Release Schedule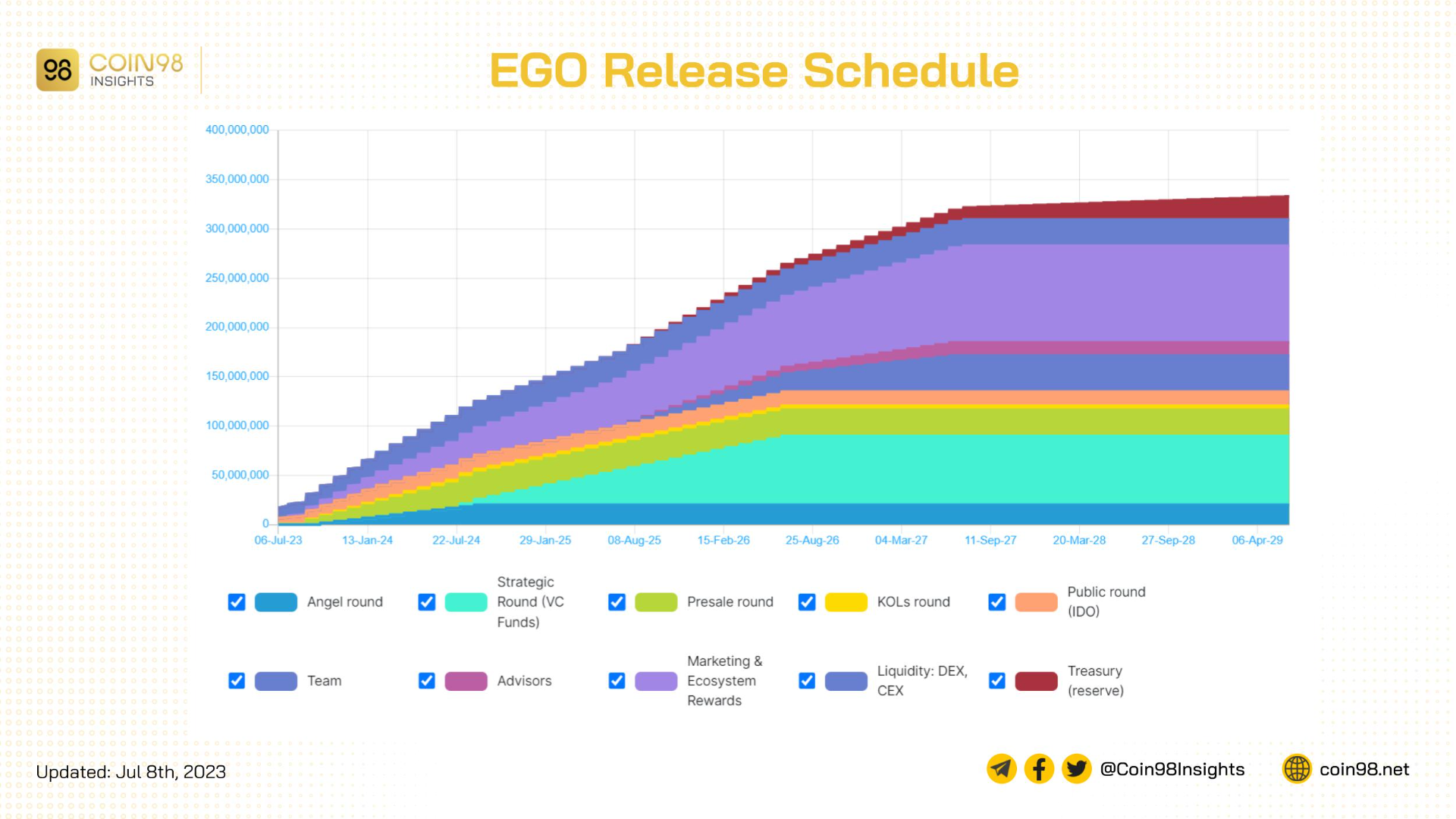 Roadmap and Updates
According to the Paysenger team, the project underwent more than halfway through. 
Roadmap in 2023 below:
Q1/2023:
Q2/2023:
IDO Sale
Listing on CEX
Launching the Creator Fund for Content Creators
Q3&4/2023:
Product introduction for the Southeast Asian market
Project team, investors, and partners
Project team
Paysenger's core team:
Stan Novi: CEO & Founder of Paysenger. In the past, he was CTO at Cloudwatcher and Founder of Sapiens Media.
Pavel Maksimov: CBDO & Founder of Paysenger, he is also the Founder of Unlmint
Egor Trufanov: CMO & Founder of the project, he has 5 years of experience in marketing, especially 4 years as head of marketing at Dataduck.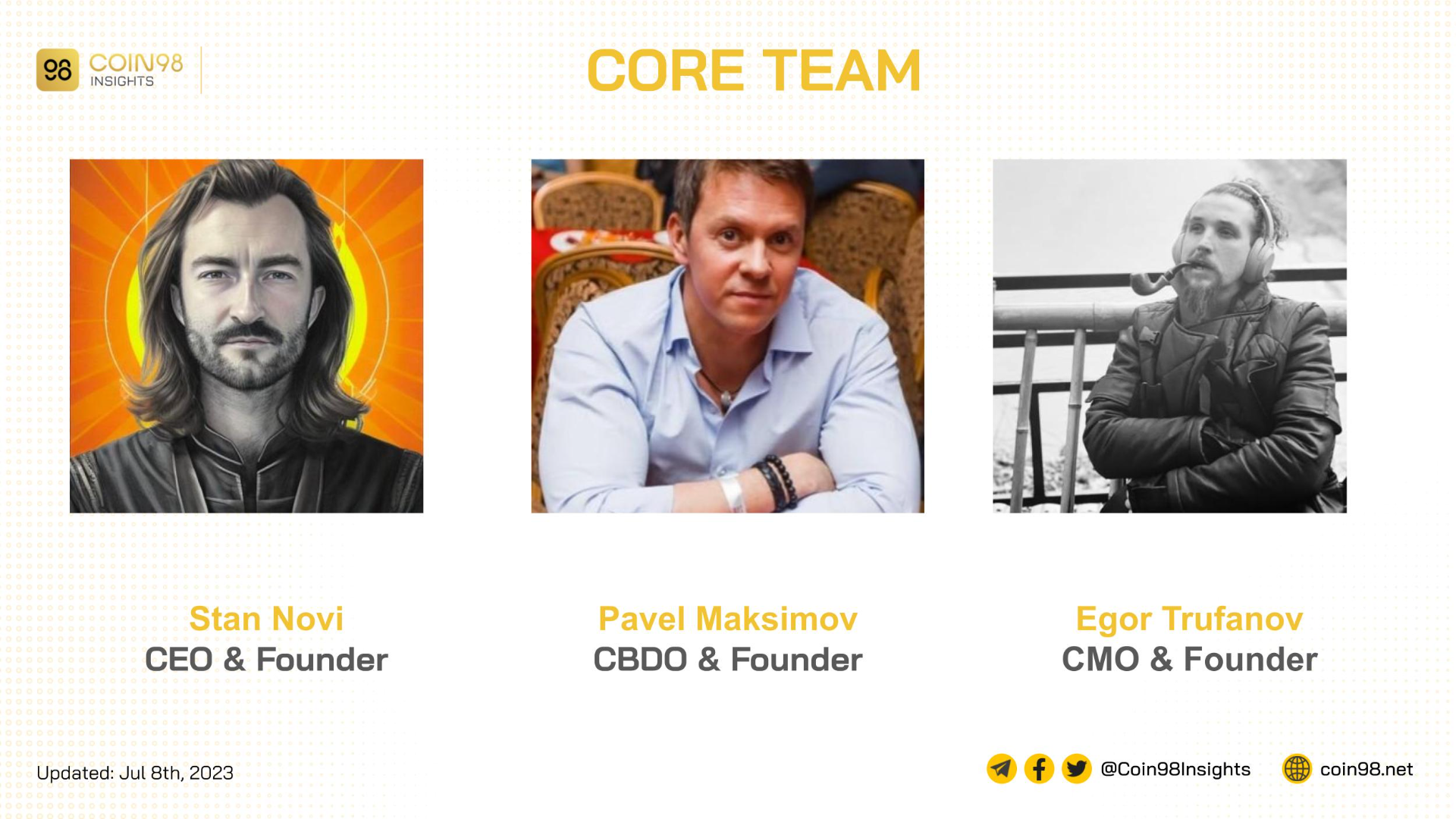 Investors
The Paysenger project successfully raised $3.5 million from two investment rounds, Pre-seed and Seed. However, the project has not yet announced the list of investors.
Partners
Paysenger currently has many strategic partners such as Consensys and Polygon.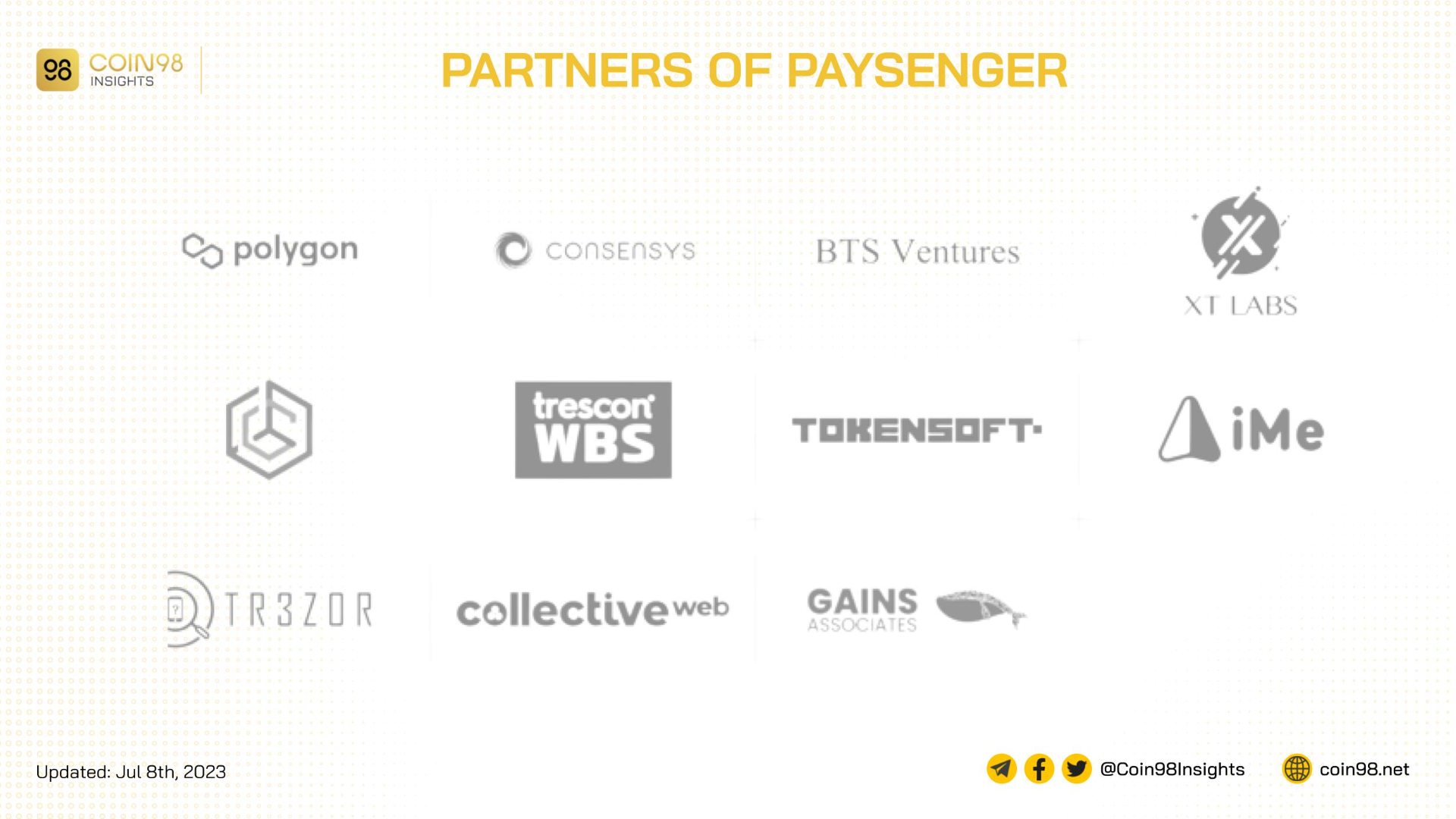 Similar projects
Some SocialFi projects similar to Paysenger include:
Phaver: The decentralized social platform applies the Share-to-earn model.
Lens Protocol: Web3 social graph protocol developed on Polygon.
Last, Atccoin.net sent you details about the topic "What is Paysenger? SocialFi platform works similarly to Upwork❤️️".Hope with useful information that the article "What is Paysenger? SocialFi platform works similarly to Upwork" It will help readers to be more interested in "What is Paysenger? SocialFi platform works similarly to Upwork [ ❤️️❤️️ ]".
Posts "What is Paysenger? SocialFi platform works similarly to Upwork" posted by on 2023-09-29 10:46:36. Thank you for reading the article at www.atccoin.net