What is WalletConnect? How to use WalletConnect with Dapps
WalletConnect is a helpful tool to connect with DApps, especially when users are unable to use computers or laptops on the move. It can help save time and effort, while maintaining high security in the long run.
What is WalletConnect?
WalletConnect is an open source protocol, allowing wallets to connect and interact with DApps and other wallets using mobile devices or computers. Creating a secure and trustworthy connection with a DApp will be much easier with WalletConnect. It is also capable of sending and receiving notifications regarding transactions.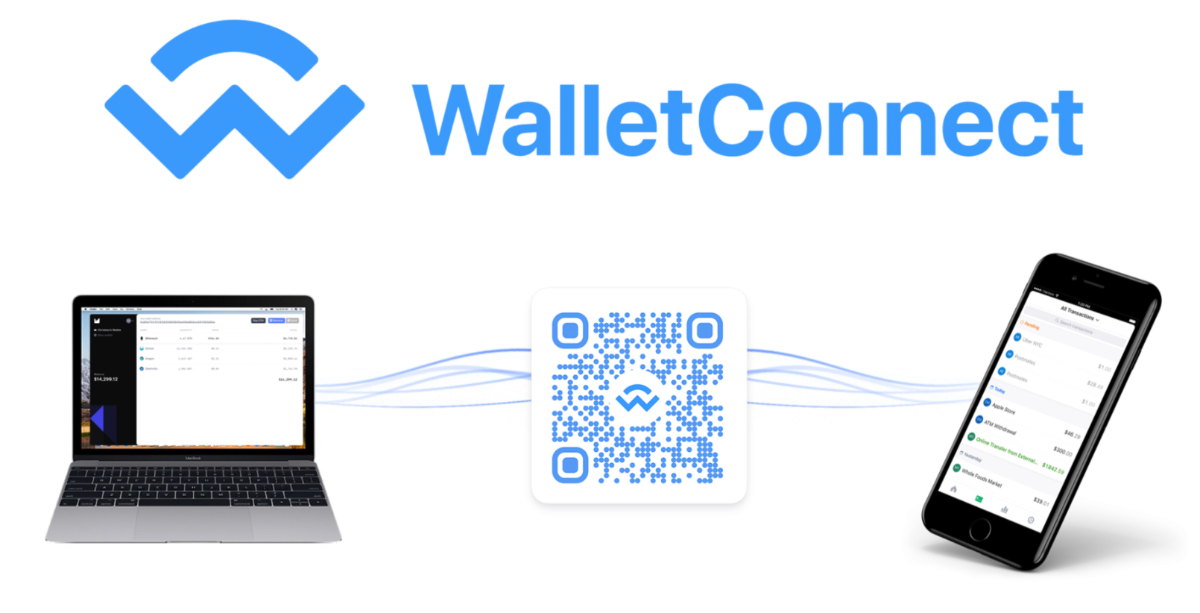 This substitution is even more secure than using only Metamask or any other digital wallet. WalletConnect is currently available for more than 75 wallets, including Metamask, Rainbow, Coin98 Wallet, Argent, etc.
How to connect with DApps on Coin98 Super App using WalletConnect
Connecting to DApps using WalletConnect is different for mobile devices and computers. However, both are relatively simple and do not require much time.
WalletConnect can be used with many popular wallets in the market, including the Coin98 Super App. The Coin98 Super App can be downloaded at: https://coin98.com/wallet
For detailed instructions on how to create an account and wallet on Coin98 Super App, please refer here: How to use Coin98 Super App
Step 1: Open the DApp, for example, PancakeSwap on the desktop interface. Click Connect Wallet at the top right corner of the screen.
Step 2: Choose WalletConnect at the pop-up window.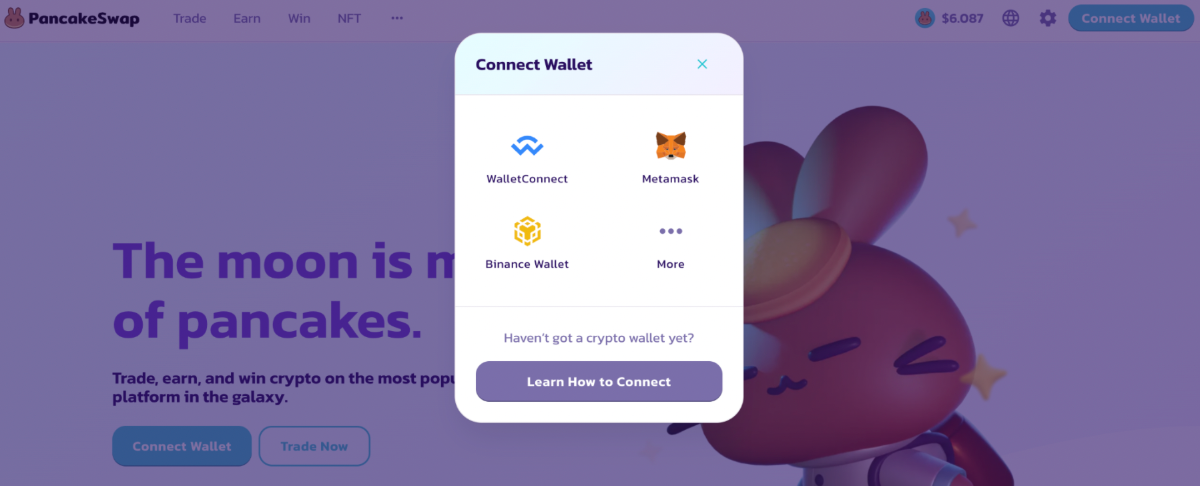 Step 3: Scan the QR code with a wallet that supports WalletConnect, for example, Coin98 Super App.
Open the app, click the scan icon at the top right corner of the screen, then scan the WalletConnect QR code displayed on PancakeSwap.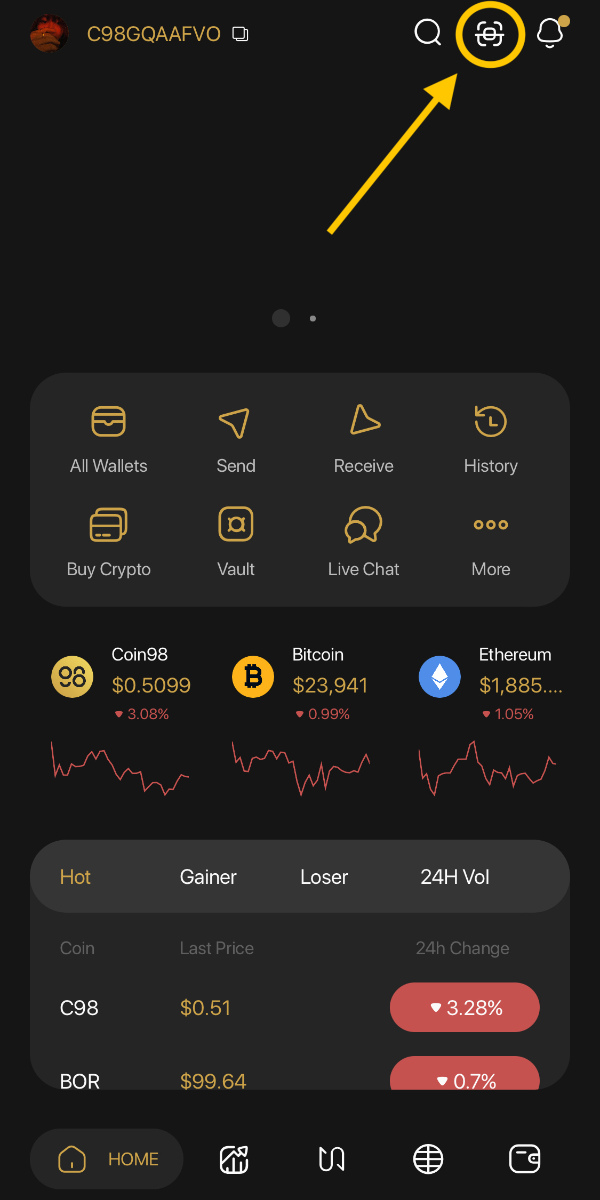 Some notes for using WalletConnect
Using WalletConnect is relatively safe. The connection between the wallet and the DApp is encrypted, and no one can access the private keys.
WalletConnect establishes a secure (encrypted) connection to DApps with investors' consent. It also asks for approval before making transactions, and never grants DApps access to private keys. In other words, with WalletConnect, the funds in users' wallets cannot be spent without their approval.
The security issues when using WalletConnect are external, for example, accessing a fake application through a fake URL made by hackers. Therefore, to limit the risks of losing assets, investors must ensure they are using the genuine DApp, accessing the correct URL.
In addition, it is advised to disconnect with DApps when all transactions are finished. Users should always check the authenticity of DApps and their URL.
Finally, restart the application and refresh the browser to improve security when connecting to DApps.
Conclusion
WalletConnect is a popular tool in decentralized finance. It takes only a few minutes to learn, but brings major convenience by allowing access to a variety of services. With crypto wallets becoming more and more portable, WalletConnect is a useful tool for accessing DApps on the go.
Learn more: 
What is Evmos wallet? How to use Evmos wallets
Last, Atccoin.net sent you details about the topic "What is WalletConnect? How to use WalletConnect with Dapps❤️️".Hope with useful information that the article "What is WalletConnect? How to use WalletConnect with Dapps" It will help readers to be more interested in "What is WalletConnect? How to use WalletConnect with Dapps [ ❤️️❤️️ ]".
Posts "What is WalletConnect? How to use WalletConnect with Dapps" posted by on 2023-09-28 23:31:22. Thank you for reading the article at www.atccoin.net